Greeting from the Team
Changing the narrative on how people invest and live
We are driven by a rare passion in real estate and adding value to the world through our exceptional designs and quality. We began this journey in 2017 in Manchester UK and have had a great opportunity to extended this further to Kampala, Uganda the pearl of Africa.
We help our clients succeed by delivering investment products that improve life, work and play.
Services
What we offer
Investment Products
Is financial freedom important to you?
Do you think real estate Investing is a reliable investment vehicle?
If yes! is your answer to both questions, then look no further.
Through validated real estate strategies, We give investors like yourself, opportunities to attain high returns on their money inform of the following.
Cashflow (Monthly income obtained from rent)
Equity (asset ownership)
Capital in form or returns up to 25% per year.
Luxurious Living
Do you feel cheated on the standard of living the market has to offer today?
Buying a home with us guarantees you that exceptional touch of Luxurious Living that you donot see everyday. Most especially in these times of Covid19 and uncertainty, you do find that you spend 60-90% of your life in you home.
That's why your home should be an inspiration in your life and to your loved ones.
Try out some of our homes on airbnb here;
https://airbnb.com/h/hermiehomes-2bedroomcondo
Conception designing
Our team are artists – they can breathe life into your home/building/development and design it  in ways you never thought possible.
Exceptional Art of;
Interior designing
Exterior designing
Building Consultation
Do not try to reinvent the wheel. Let us help and guide you on your journey of building a home or office space. Leverage through professionals who have done it a couple of times over such that you do not get unnecessary mistakes.
Procurement.
Every building needs cutting age material that doesn't only look great but durable and resilient.
We travel around the world such that you get that touch you will not see everywhere.
Lifetime Experience.
Let it be the time to visit the pearl of Africa by staying with us. Or get a free ticket to the country through our investment offerings. Experience how we add massive value to communities and your investment
What people are saying about us
I picked Hermie homes because I was simply blown away when I saw the show house. It was unique, beautiful & had a certain level of sophistication that I had not seen anywhere in Ugandan Condos, even the most expensive ones. Both Herman & Ritah were as well "in love" with their project & that alone was reassuring with regard to quality.
Working with them has been amazing. They are both very humble down to earth happy people. They are very flexible with regard to client needs but most importantly, they really go out of their way. They pay attention to detail & even repeat works just to give a perfect product. And yes, the Asana app also gives very good info besides the project updates. With regard to negotiations before completion of the units, I would say they under promised & over delivered."
Josephine Kiracho - Bank of Uganda, Kampala Uganda
I have been a part of this amazing organization for sometimes now. Really, I'm impressed with the value they added to my investment. Very professional and trustworthy, and I am happy with the consistent update on the project progress I am getting from my home comfort. Honestly speaking thank you for giving me this lifetime opportunity.
Youssef Bouzid, 36 - Emirates Airlines, Dubai UAE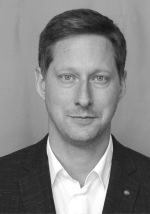 We had been thinking of investing in Uganda for quite some time. My wife was born in Uganda and I have visited the country many times. The catch was how to invest without having the possibility to be present and guarantee the safety and upkeep of our property. When Herman presented his project to us, it had all the solutions we were looking for, plus it was a great project that was going to be delivered with great quality. Having known Herman for a number of years I was confident
that our investment was in a good and reliable company. The high standard of the property that Hermie Homes has put up has lived up to our expectations and the transparency over the construction and progress of the project has been of great value to us. We highly recommend Hermie Homes.
Sven Linus Gellerstedt, 43 - Principal at Kunskapsskolan, Stockholm Sweden
I chose Hermie Homes partly because of what the company represents, but also because their work fits into some of my future goals. My main goal for the future is to move back home to Uganda. I have always wanted to invest and build in Uganda in order to prepare for my future move, and Hermie Homes helped me do just that. I appreciate the director's work ethic, organisation, communicative skills, and ability to personally check up on the company's investors as often as possible. This goes to show that everything for him is not just about money. I also appreciate the company's values when it comes to charity work. I am proud to be associated with Hermie Homes for these reasons."
Brendah Nangendo, 35 - Case Officer at the Swedish Public | Employment Service Office Stockholm, Stockholm Sweden